Physical therapy can help patients recover from a wide variety of different conditions. When a person has had joint replacement surgery, physical therapy helps patients heal from the effects of surgery and regain their original range of motion, comfort, and muscle strength.
Total Hip - Anterior and Posterior Approach
Total Knee Arthroplasty
Partial Knee Replacement
Total Ankle Replacement
Total Shoulder Replacement
Reverse Total Shoulder Replacement
Rather than relying on medication, physical therapy teaches patient's how to help themselves recover how to encourage tissue recovery and regeneration for optimal healing and post-surgery function. Physical therapists use a wide variety of different techniques to facilitate recovery from joint replacement surgery, and the results achieved from this type of therapy vary depending on the health of the patient and the type of surgery that was performed.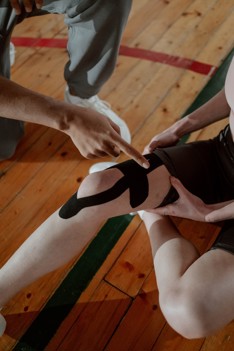 There are also a wide variety of other orthopedic injuries including:
Foot and ankle injuries
Plantar fasciitis
ACL reconstruction
Post Fracture care
Tendonitis
Labral tears
Scoliosis
SI joint pain
Elbow pain
Carpel tunnel
And many more!
Our therapists are trained to treat a variety of orthopedic injuries! Call us today and see how we can help you!
Empowering You
The Right Path to Better Health
We believe in teaching you how to take control of your condition and empowering you toward independence and freedom. Most patients heal faster when they are educated on self and home care techniques. Call us today to get started!